What are the benefits of

North Shore Online?
Exciting new learning opportunity for North Shore students!
North Shore is excited to launch our new North Shore Online learning platform. So what this means is we are moving from face-to-face tuition across our campuses to an online learning platform, to assist our students in continuing their education during the coronavirus (COVID-19). Your school might be closed, but your learning doesn't have to stop. Stay at home and continue your education with North Shore Online.
What this means for students is from Term 1 Week 9, most North Shore classes are available to students who have contacted their Campus Directors to switch from face-to-face to online learning mode. Once your North Shore Online learning is activated, students can log in via our North Shore Student Area and our new Homework Portal for a dynamic and interactive online learning experience.
What are the benefits of

North Shore Online?
Your child's learning can continue without interruption. Contact your Campus Director to switch from face-to-face tuition to North Shore Online learning today.
If you are not a current North Shore student, please contact us to enrol your child today!
Want an online learning option with a LIVE classroom experience? Why not try

North Shore LIVE!
Powered by Zoom, learn more about North Shore LIVE here.
Compare North Shore's 2020 Learning Options for

Tuition That Works!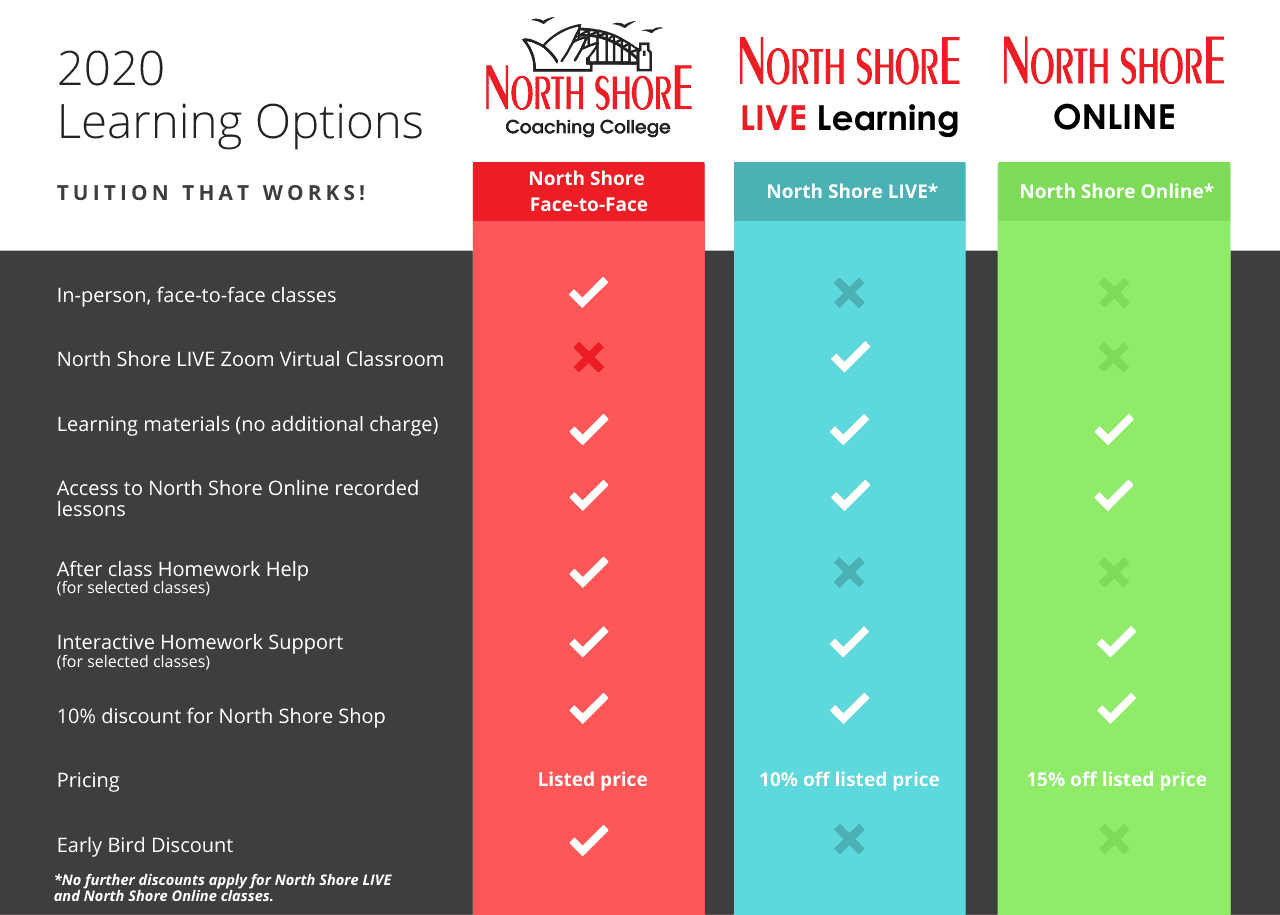 *No further discounts apply for North Shore LIVE and North Shore Online classes.